Picturesque & State of the Art Facilities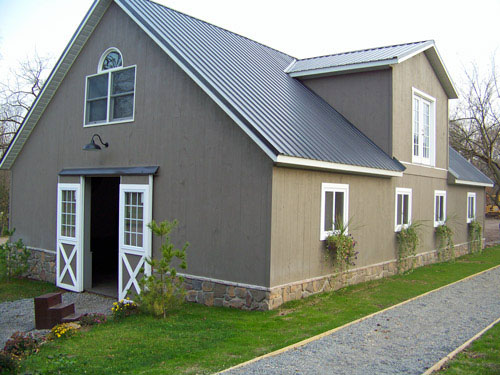 Brass Ring Farm is located on a picturesque 18 acre facility in Pittstown, N.J. in the heart of beautiful Hunterdon County.
Our farm offers several turn out paddocks, a beautiful grass Grand Prix jumping field, an 80' by 180' indoor arena, and a brand new 180' X 235' outdoor arena. Both the indoor arena and new outdoor ring have state of the art and expertly maintained footing.
Brass Ring Farm also has both a treadmill and horse walker.
The barns have airy, matted stalls, matted aisles, heated tack room, wash stalls with hot and cold water, hay loft ventilation, and individual wall-mounted fans for each stall.
Services
New 10' by 12' matted stalls
Individual Turnout
Tacking and untacking
Daily grooming, mane pulling, trimming as needed
Night check
Tack cleaning
Worming program
Laundry service
Administration of Smart Pak supplements and medications
Blanketing and booting
Blanket/sheet maintenance and storage
Coordination of vet, farrier, dentist, chiropractor visits
Private and group instruction
Horse show coaching
Training rides
Treadmill sessions
Our Winter Home - Wellington, Florida
Brass Ring Farm also operates a first class facility in Wellington, Florida - just a short hack from the Wellington Equestrian Festival showgrounds. Many of Brass Ring's clients head south for the winter to enjoy both great weather and top flight competition during the winter months. A spacious, airy barn and both a sand ring and grass jumping field are the key amenities.